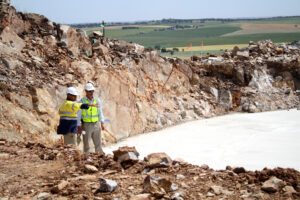 At CATCON we're looking for people who want to grow with us around Australia, share our vision and stand out in the civil construction industry.
When you join CATCON, you become part of the CATCON Community, creating civil construction projects of national note for the people of Australia.  Our teams are involved in many of the more advanced, innovative and complex civil projects of our time.
CATCON provides a solid foundation for talented people to develop and grow, gain broad industry experience, and to advance their careers.  Whether experienced, or new to the civil construction industry, we're always looking for commitment, energy, passion and leadership in people, and people that want to be an integral part of building legacy projects nationally.
Our workplaces demonstrate sound work principles, passion for work, commitment, values, leadership capability, technical knowledge, a dedicated work ethic, diversity and inclusion.  We look for people who share our values of Integrity, Excellence, Innovation and Reliability.
Visit us on: